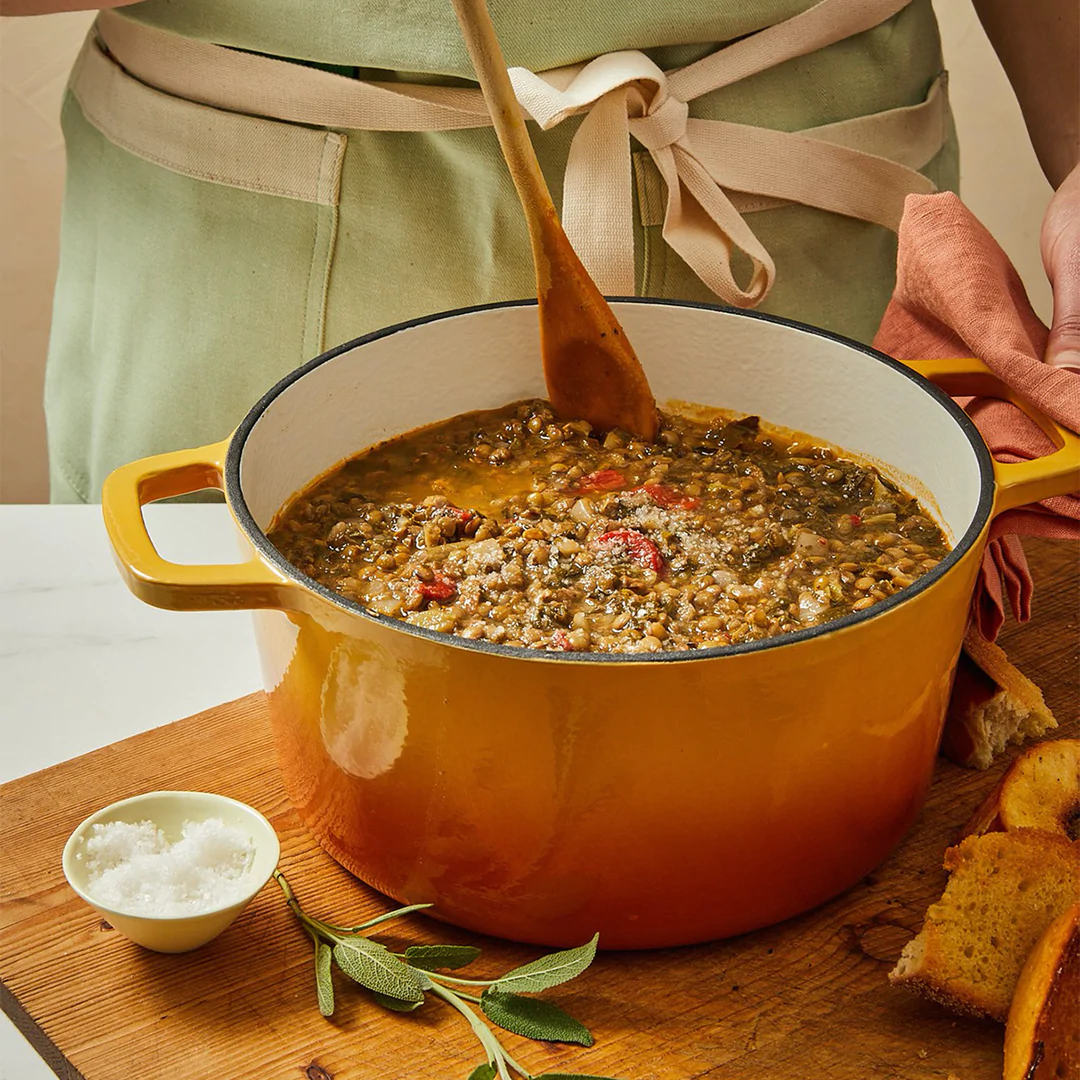 WHOLESOME CRAVE SOUPS
Spicy Lentil Veggie
Protein-rich, organic green lentils are cooked together with kale, tomatoes and red bell peppers then infused with zesty lemon and fresh herbs. High in fiber and iron, this soup is a great staple for anyone trying to eat more plant-based.
Enjoy with: whole grain croutons, sliced scallions, and roasted red pepper strips.
Full Ingredient List
Water, Organic Vegetable Stock (Water, Organic Carrots, Organic Onions, Organic Celery, Sea Salt), Organic Lentils, Kale, Onions, Tomatoes, Roasted Red Peppers, Contains 2% or less of: Corn Starch, Extra Virgin Olive Oil, Lemon Juice, Parsley, Roasted Garlic, Salt & Sea Salt, Thyme, Spearmint and Spices.
ALLERGENS: None.
no artificial perservatives