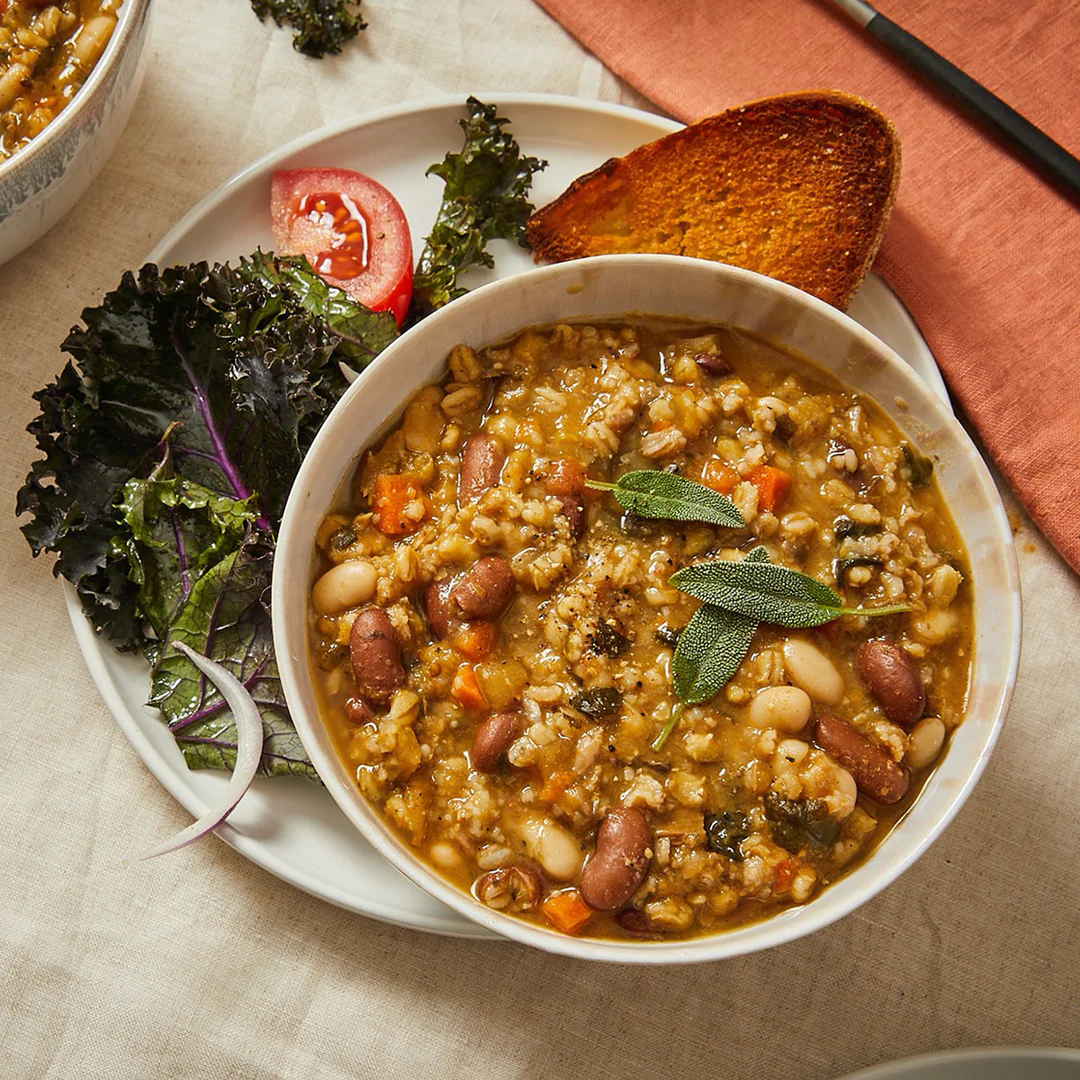 WHOLESOME CRAVE SOUPS
Tuscan Bean & Mushroom
This rustic, savory soup has a classic Mediterranean – Italian flavor with onions and garlic sautéed with rosemary and oregano before adding in earthy mushrooms and chunky tomatoes. The addition of farro creates a nutritious balance of beans, grains and vegetables that constitute a complete protein.
Enjoy with: roasted almond slivers, massaged kale, and roasted red pepper chunks.
Full Ingredient List
Vegetable Stock (Water, Onion, Carrot, Celery, Salt), Mushrooms, Cooked Light Red Kidney Beans (Light Red Kidney Beans, Water), Cooked Great Northern Beans (Great Northern Beans, Water), Pearled Barley, Fire Roasted Tomatoes, Cooked Brown Rice, Contains 2% or less of: Onions, Carrots, Celery, Escarole, Organic Farro, Corn Starch, Garlic (Garlic, Water), Soy Sauce (Water, Soybeans, Salt, Alcohol), Tomato Juice, Extra Virgin Olive Oil, Salt, Thyme, and Spices.
ALLERGENS: Contains Soy and Wheat.
no artificial perservatives