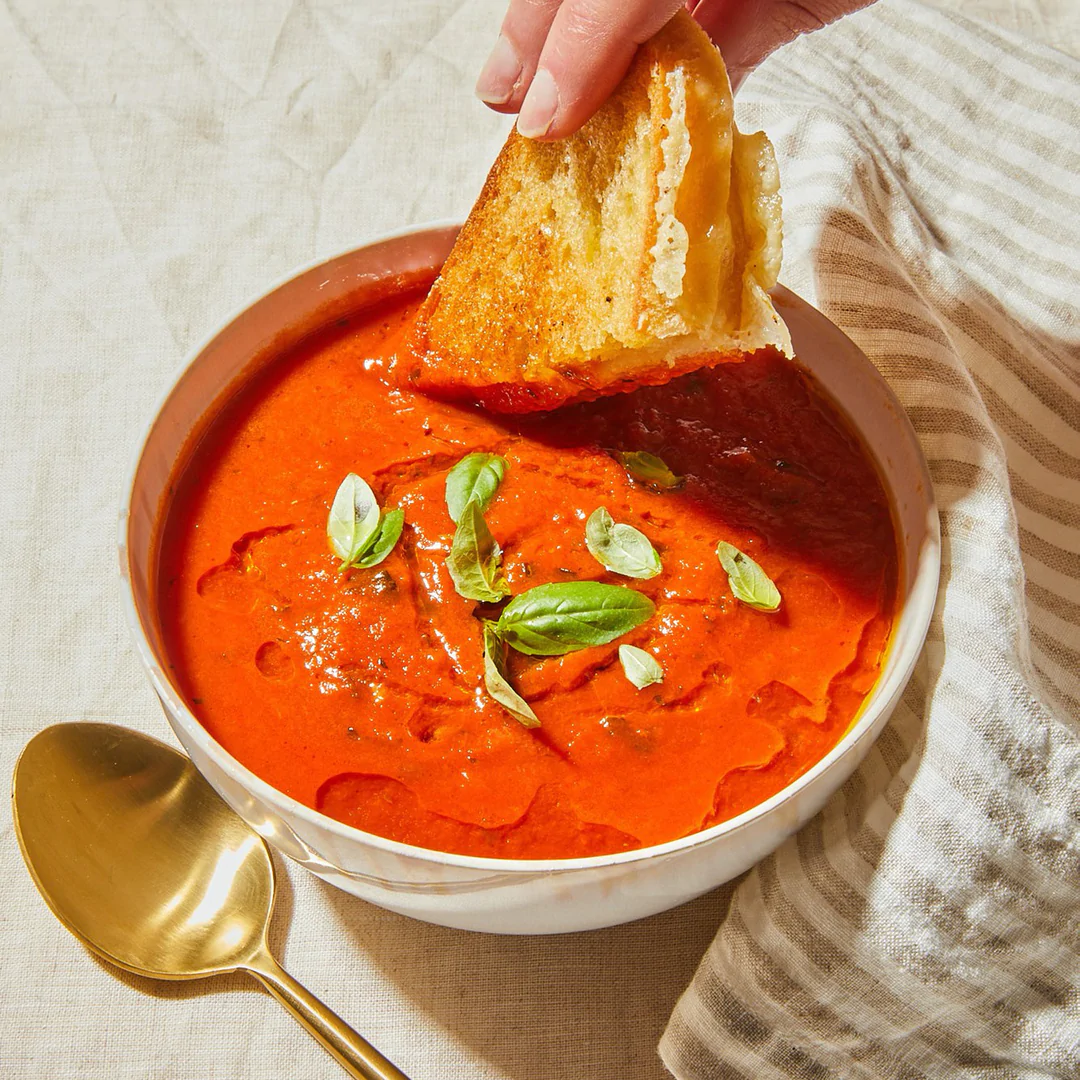 WHOLESOME CRAVE SOUPS
Tomato Basil
Ripe tomatoes gently simmered in extra virgin olive oil with fresh basil and a touch of sea salt. This creamy and versatile soup is delicious on its own or as the perfect starter for pasta sauce and casseroles.
Enjoy with: whole grain herb seasoned croutons, grated parmesan cheese, and fresh basil sprigs.
Full Ingredient List
Tomatoes (Tomatoes, Tomato Puree), Water, Extra Virgin Olive Oil, Basil, Tomato Concentrate, and Sea Salt.
ALLERGENS: None.
no artificial perservatives